I'm betting i'm not the only one here who likes a bit of whittling and carving.
I've been making a fair few spoons lately and often give them away as gifts, though luckily i have a few pics.  I was taught a bit of the old Bodger method for this, but presently work seasoned wood from off-cuts from my walking stick making.  Here are a few of mine, please share any that you may make!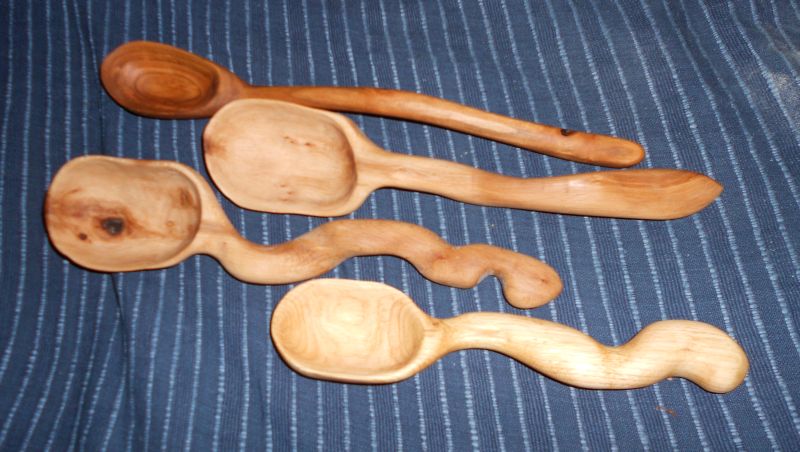 There are the first ones i made, or thought were worth finishing anyway.... t-b: Plum, 2 Beech and lastly Sweet Chestnut
This pic has a Hawthorn blank (now finished) and a Scoop (again from Hawthorn, it's very small and just a practice piece really before i make some larger ones).  The Horn is an Archer's Bracer but still needs thongs attached etc.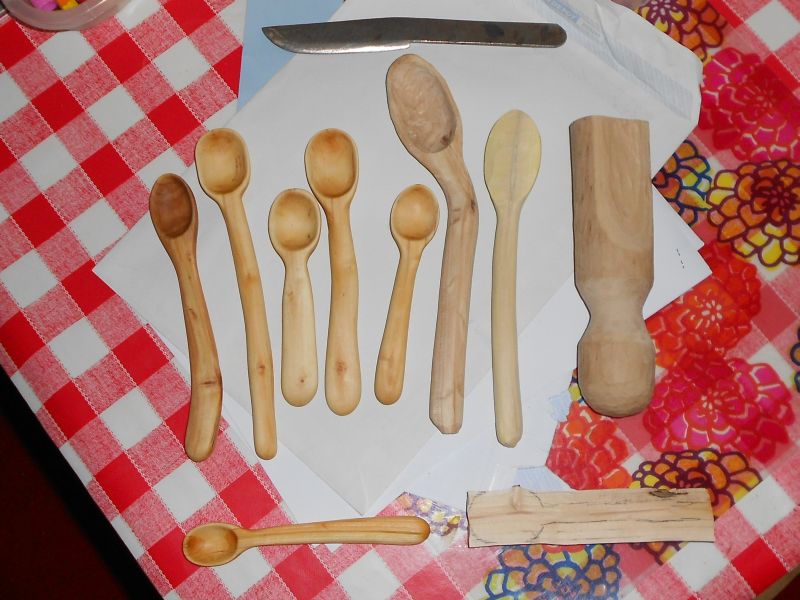 ...and some more!  l-r: the Hawthorn blank from the previous pic, now finished; four more Hawthorn tea-spoons (all hold 5mil level), another Hawthorn spoon , but unfinished; an Elder blank (now finished); a Holly scoop blank (unfinished as yet).  At the bottom is a Blackthorn half-teaspoon and a piece of Hawthorn ready to be attacked.
I usually finish my spoons in Sesame Oil, and/or Beeswax
I may add some more pics from my craft pile later, and please do add your own 
Last edited by skalla on Wed Jun 12, 2013 5:20 pm; edited 1 time in total (Reason for editing : typos)

skalla

Knap Meister





Posts

: 320


Join date

: 2011-06-06


Location

: black country, ayit



Nice, as good as the guy in Hackney.

did you do it all with the knife in the picture or do you use a spoon carving crook?
- - - - - -
I am fond of pigs. Dogs look up to us. cats look down on us but pigs treat us as equals.
Stupidity got us into this mess, why can't it get us out
Many thanks!
If i'm carving green, i mostly use a hooked knife for the bowls.  I use everyone's favourite cheap spoon-knife, the single-edged Mora; far superior to the double-edged ones as you can choke up nice and close on the blade and the narrower tip is useful for getting into tighter curves.
For seasoned wood i often use a small curved gouge as well or instead.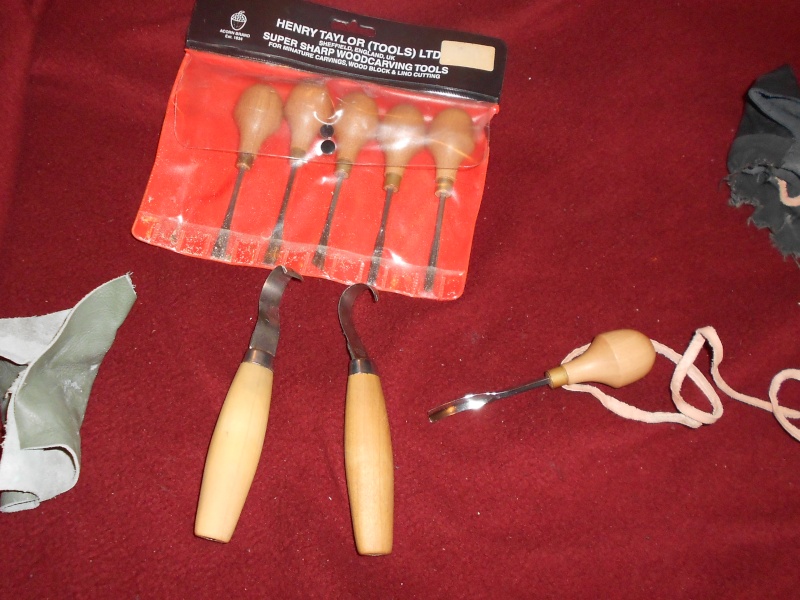 skalla

Knap Meister





Posts

: 320


Join date

: 2011-06-06


Location

: black country, ayit



---
Permissions in this forum:
You
cannot
reply to topics in this forum